Sleek, High-Quality Prints for Every Purpose
The print material that a business produces is often an accurate reflection of their service. A spelling error on a menu or a blurry photo in a brochure is a one-way ticket to dissuading customers looking for attentive care. After all, if a company won't take the time to ensure high quality for their own materials, why should you expect their service to be any better?
There is also a common notion that nothing is solidified until you see it in print. For instance, written contracts tend to hold a lot more weight than verbal ones. The same idea can be loosely applied to your business. Once something is on paper, whether it be your product specifications or service guarantees, it becomes official. Additionally, customers often keep printed copies to refer back to for information at a later date.
Therefore, it is essential that your printed materials simply scream professionalism. We offer a broad range of print options with competitive pricing and presentation. Moreover, we will deliver all your prints directly to your business with a quick turnaround.
No matter what kind of material you need, our diligent team will do everything in their power to make sure your business looks good on paper and beyond.
When you are managing a business, the laundry list of things to do is practically endless. Our primary goal is to alleviate as much of the headache as possible by acting as a singular contact point for all your print marketing needs. It can be extremely complicated and confusing to have a separate entity in charge of each of your diverse needs. As the saying goes, time is money, and you certainly don't want to have to waste any by running back and forth between the photographer, designer, and printer. We provide the vast majority of our services in-house so that you can sit back, relax, and leave the coordination to us.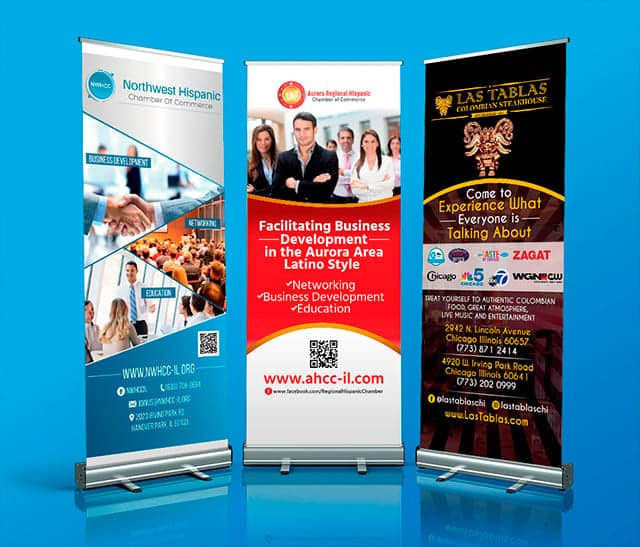 LET'S TALK ABOUT GETTING YOUR BUSINESS
TO THE NEXT LEVEL!
(630) 639-2228
1 (855) 468-6932
350 N. Orleans Street
Suite 9000N
Chicago, IL 60654
¡Hablamos Español!